Manufacturers of electrical panels for automation of industrial processes
Customized solutions
Experience has shown us that every project is different and needs a customized approach. We do not want you adapt our solutions; we
our solutions adapt to you
, to the way of working that is your business. Therefore fully we develop projects tailored to the characteristics of each case. We ensure that the
success of all our projects
.
Easy to use interfaces
We also know that it is very important that all company employees
quickly learn to use our tools
, our
automation switchboards
. So we worked on our technical laboratory by highly qualified staff with extensive experience with design software such as EPLAN and AUTOCAD, as well as specific PLC automation software, PC and HMI.
Remote maintenance
We develop solutions nationally and internationally and are aware that our customers need to have us hand if they need any new or concerns regarding the use of our cadres arises. To
immediate response
to all these requests have implemented a system of remote maintenance in all our solutions.
With us everything is easier
.
Manufacturers and installers since 1987
We have 29 years of experience in the field of automation and industrial electrical installations. In addition, the fact that we are manufacturers and installers gives us a significant competitive advantage.
We are specialized in integrated automation of oil mills and wineries and optimizing energy efficiency in the industry.
We also have experience in the field of wastewater treatment, agricultural irrigation and all kinds of industrial electrical projects.
We have the best infrastructure and highly qualified personnel.
Automation mills

Warehouse automation

Industrial energy efficiency
High quality technology partners
In our technical office we have the most effective tools to provide our customers with solutions in all areas of industrial electricity sector: processing zone and assembly of control panels, power panels and power distribution to current values above 2500 and test where switchboards are subjected to rigorous testing and quality control, operation and safety in accordance with regulations valid.
We work with products from leading manufacturers of automation and control market; also we have the ISO 9001 quality certification AENOR as well as the CE marking on all switchboards we manufacture.
Our cadres and systems are completely open to communication and allow the connectivity with field buses.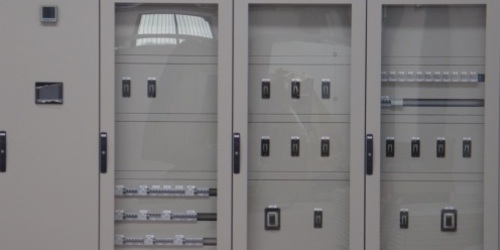 DIVERSOS CUADROS DE POTENCIA Y DISTRIBUCIÓN PARA ALMAZARAS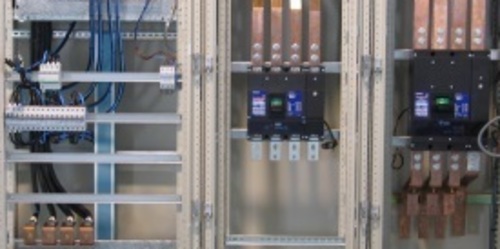 CUADRO DE POTENCIA Y DISTRIBUCIÓN EN BAJA TENSIÓN. Fase de montaje.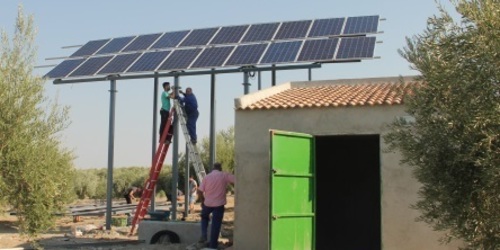 Instalaciones energía solar para riegos agrícolas
The broad satisfaction of our customers is our best guarantee










We are in the province of Jaen
Industrial Estate, Plot 20 | Assemblers Street, 2
23790 Porcuna (Jaen)
Hours Customer
Monday through Friday from 8:00 to 14:00 and 15:30 to 18:00
Contact us
953 54 54 14 | info@elecmoreno.com