Electrical systems for comprehensive automation of mills
Automated operations
Control

reception and cleaning

of olives in the mill yards

Cast and distribution

olive in the collecting hoppers Factory

Milling

Olive

Remove

oil by centrifuge systems German technology with high efficiency

Distribution and storage

Oil controlled cellar
Power Control
The Contrast in search for solutions has led us to implement the CAAM (Auto Feed Control to Hammer Mills) and CAADHSA (Automatic Power Control to stoners). So, thanks to disappearance of periods of underfeeding / supercharging that are so common and harmful usually in shredders have contributed to the optimization of production during the milling process.
Remote control and monitoring
Our solutions coexist with your technology ecosystem, so we work to achieve the integration of all our tools with your traceability program.
We also provide an added value thanks to the possibility of remote control and monitoring via your tablet, laptop or smartphone, as well as through a website accessible from anywhere in the world.
User-friendly solutions
During our more than 20 years of experience in the automation of mills we have worked with leading manufacturers of PLC (programmable controllers PLCs), HMI < / span> (touchscreens operator) and industrial PC, which has enabled us to develop systems intuitive control and very easy handling by staff no expert.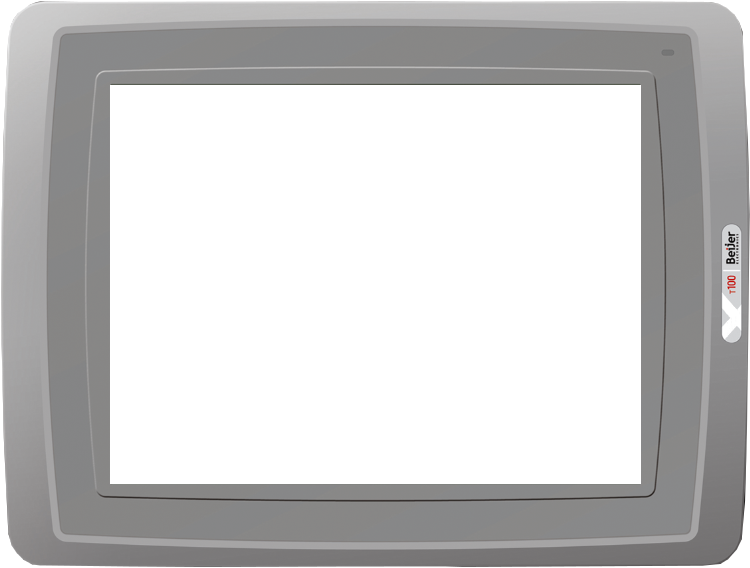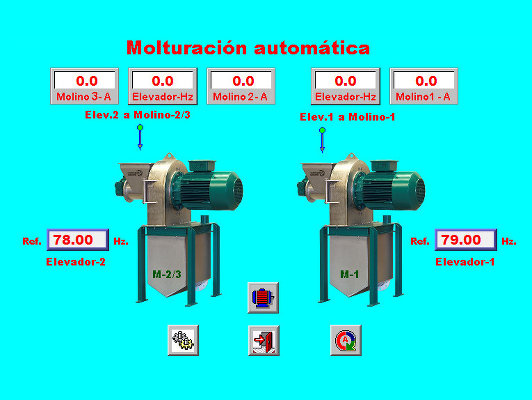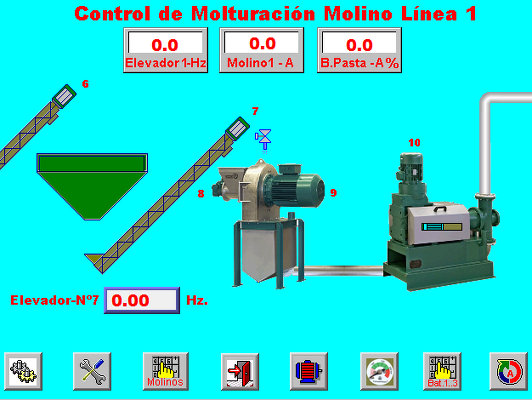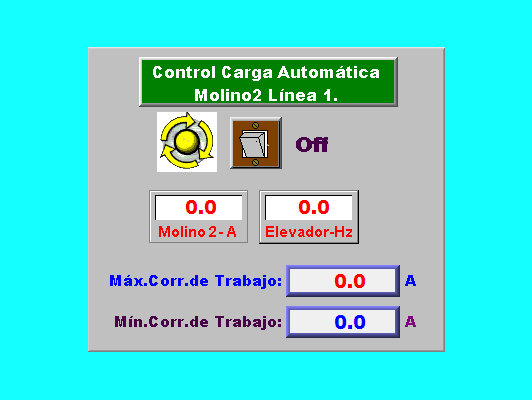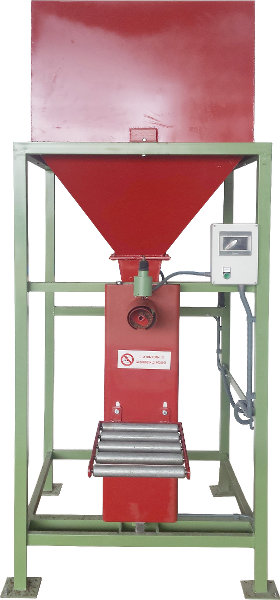 Dispensers of talc and bone ensacadoras
Talc addition rate from 0.5 to 100 kg / h
Adaptable height for easy filling
Injection control by interlocking talc filler mixer
Operating mode

Manual and automatic

protective grid filling hopper
Ask for information
Process Architecture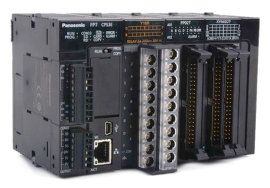 PLC (Programmable Logic Controller)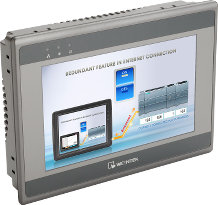 HMI (User Interface)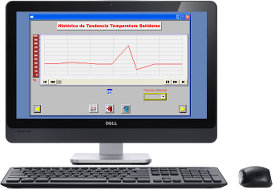 PC (local computer network or internet)
Oil mills in which we implemented our system automation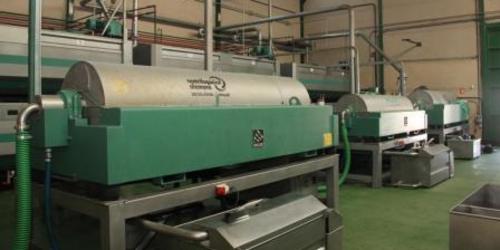 Reform and update milling plant and extraction of 3 main lines 240 and 400 Hiller TN in Baeza. New control system performance and remote viewing.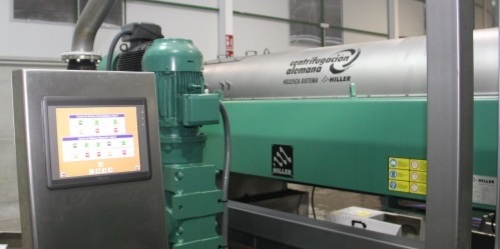 Project of new implantation of three LINES OF EXTRACTION OF OIL, HILLER, of 325 TNs / Day, with feeding and Pitchers of 240 CV. Fully automated system. Year 2017 ACEITES DEL SUR, COOSUR, S.A. BRIDGE OF THE BISHOP (JAÉN)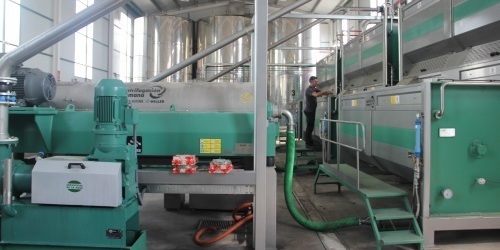 Tactile Terminal for the Control of Almazara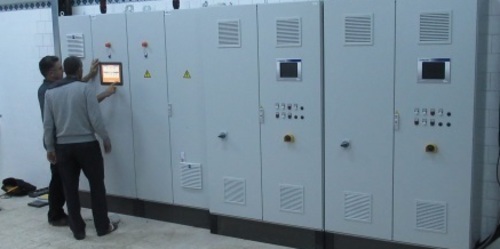 Control Boxes for Decanter 150 TNs./Day. Tunisia
Panel for control of Almazara with HMI, in the process of tests and final tests.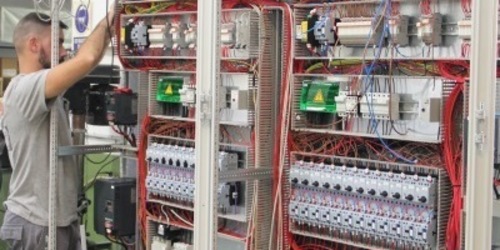 Control panel for Almazara. Assembly phase and wiring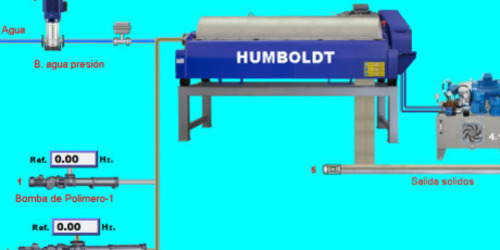 SINÓPTICO DEL PROCESO EN TERMINAL TÁCTIL, PARA UNA PLANTA DE AGUAS RESIDUALES